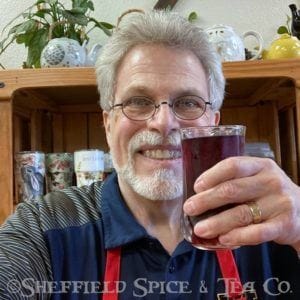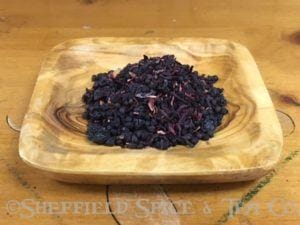 Berry2 (Squared) Tea – Rick's Tea Face
Berry² (Squared) Tea has been one of our personal favorites since the day we opened. It has also been one of our best-sellers, hot or iced. And since it's hot here is Las Vegas, it was time to break out another iced favorite. Berry² was just the right tea, and you can't beat that deep ruby red color for a visual favorite.  To take a close look at the tea, please click HERE.
Berry² uses Elderberries as a main ingredient, and since Elderberries have become very popular over the last, it's also a very healthy. The currants and hibiscus add an extra tart, fruity kick.
It's popularity, hot or Iced, is very steady year around. It's has a great full, fruity flavor hot and when iced it's like drink a cup of fresh berries. Like many of our fruitier teas, It makes delicious popsicles and ice cubes, which make great additions to other drinks. Maybe you should give it a try then add it your Summer of 2021 Iced Tea Short List. Cheers!