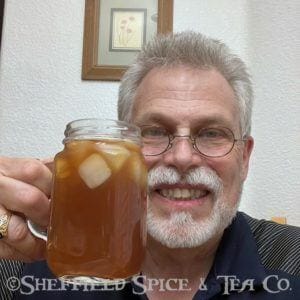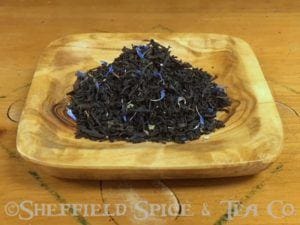 Blueberry Tea – Rick's Tea Face 06-08-2022
It's berry season, so it's a hard choice when I want a black iced tea with a berry flavor, since we have so many. Blueberry is always a good place to start for me. Our Blueberry Black Tea has a true, blueberry flavor. A touch of sweetener brings it out even more. I love it both hot or iced.
We have many friends who love anything blueberry since they are high in antioxidants, and considered a superfruit. And there are others, like myself, who sip it, because they love the flavor.
If you've sipped it before, then tell a friend, since you know how good it is. If you haven't tried it yet and you like berry flavor teas, then you need to stop by to check it out. Or, if you still need more information and more blueberry background, please click HERE.
Of course, you'll need an infuser.  Take a look at our Mesh Pincer Ball Infusers.  They come in several sizes for your different sized cup and teapots.  To take a look, please click HERE.